Digital magazines are great for reading on the go. They're easy to read on mobile devices, tablets, and computers and can be accessed via web apps, native apps, and websites—depending on the publishing strategy. Premium digital magazines are shared only with paying subscribers using secure technology so that content can't be distributed or shared.
In this guide, we list out the top places to publish, find, and read digital magazines online.
Digital magazines for publishers
These are the top platforms for creating and publishing digital magazines.
1. eMagazines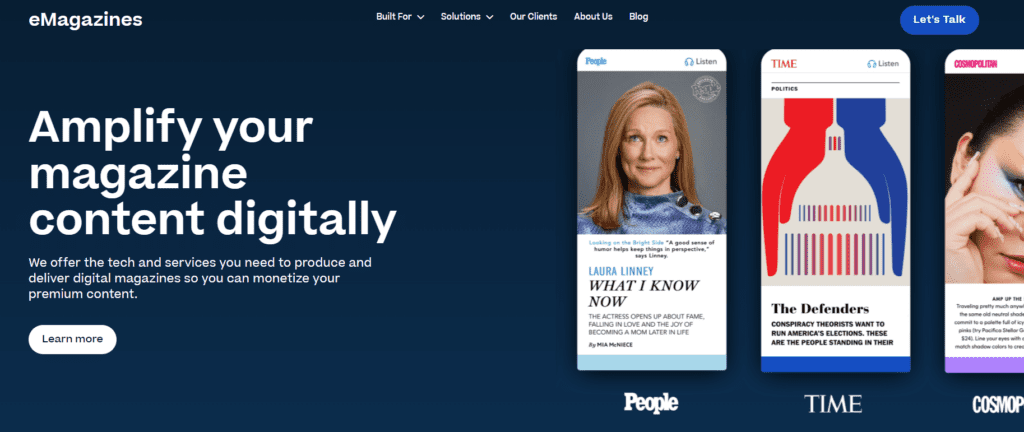 eMagazines offers the software and services you need to publish premium digital magazines. People, TIME, Cosmopolitan, Rolling Stone, and dozens of other world-class magazines use the platform. You can create beautiful digital magazines that are mobile-optimized with single-column content and clickable tables of content. eMagazines is known for offering a superior reading experience.
2. Zinio
Zinio is another option for publishing digital magazines. Zinio magazines can be read on any device. The platform offers fully managed publisher services, as well as the ability to publish a digital magazine on your own. You can distribute your content via your website, mobile app, newsletter, and other channels.
3. MagLoft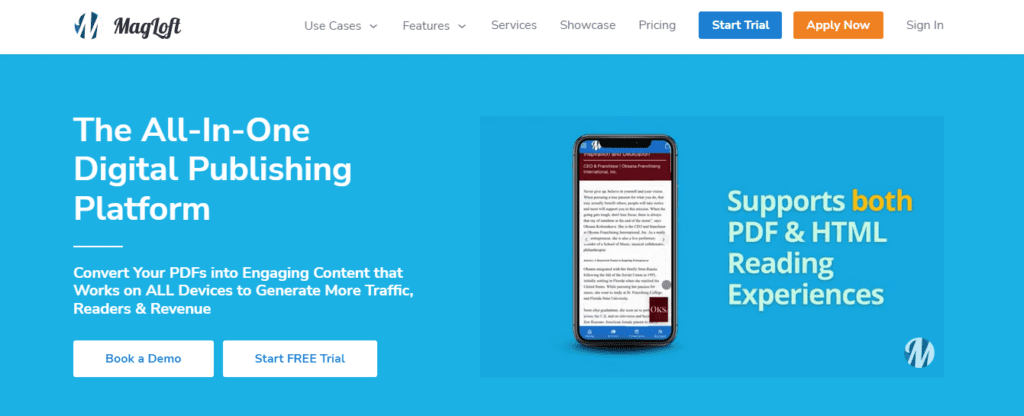 MagLoft offers a simple digital publishing solution that is popular amongst both magazine publishers and enterprise content marketing teams looking to distribute ebooks, whitepapers, and guides. You can share your content via a web app that works on any device or publish your digital magazine using a native mobile app.
4. Issuu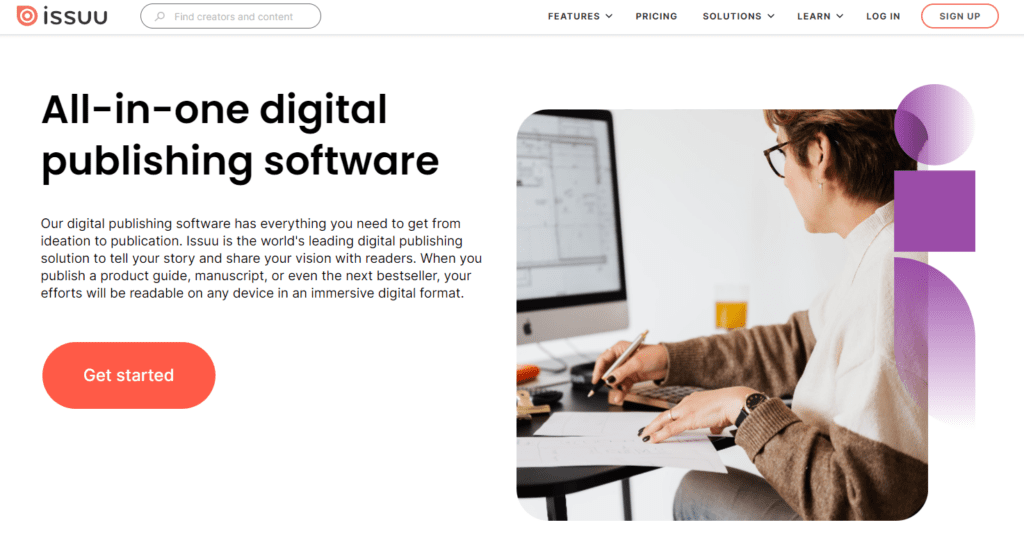 With Issuu, you can turn your PDF files into digital magazines, flipbooks, social posts, and GIFs. The platform isn't widely used amongst premium magazine publishers but is rather a solution for independent publishers, niche and regional publishers, and content marketing teams looking to satisfy their audiences with unique and engaging content formats.
5. Foleon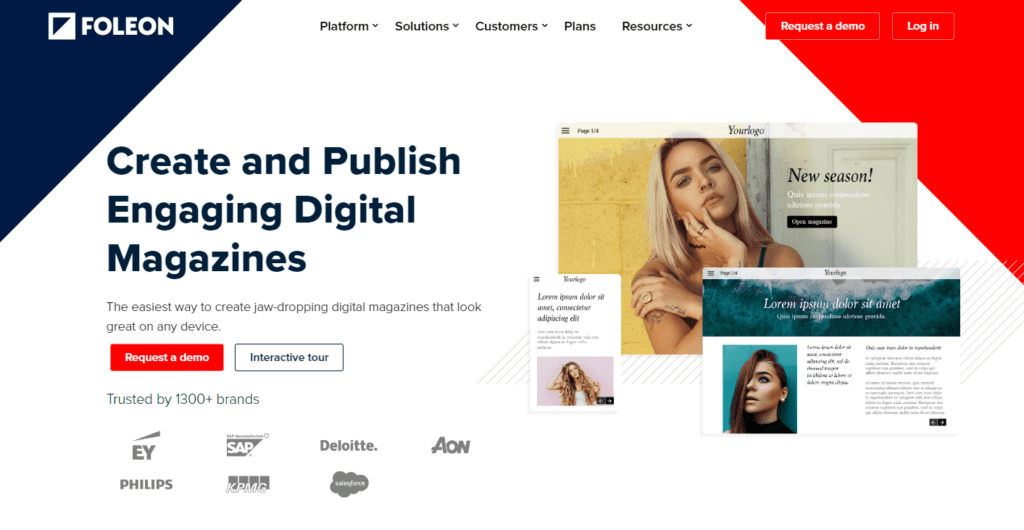 With Foleon, enterprise marketing teams can create digital magazines and distribute them internally and externally. The platform offers many advanced content marketing features, like analytics, content funnel automation, and content optimization campaigns.
6. Flipsnack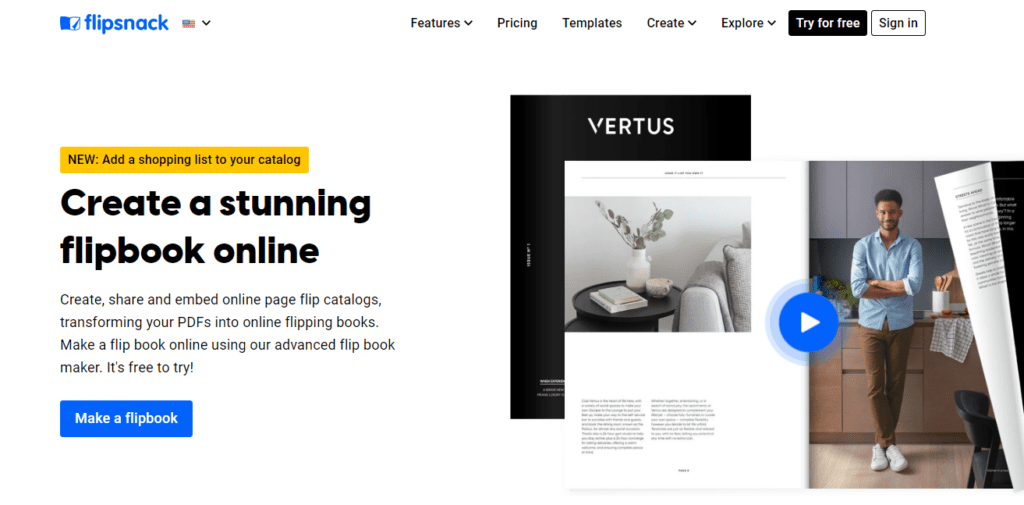 Flipsnack is great for creating digital magazines and flippable catalogs. You can transform any PDF into an online flipping book. Remember that PDFs can be difficult to read online (you have to pinch and zoom), so for a better reader experience, consider publishing your digital magazine with mobile-optimized single-column content.
7. FlippingBook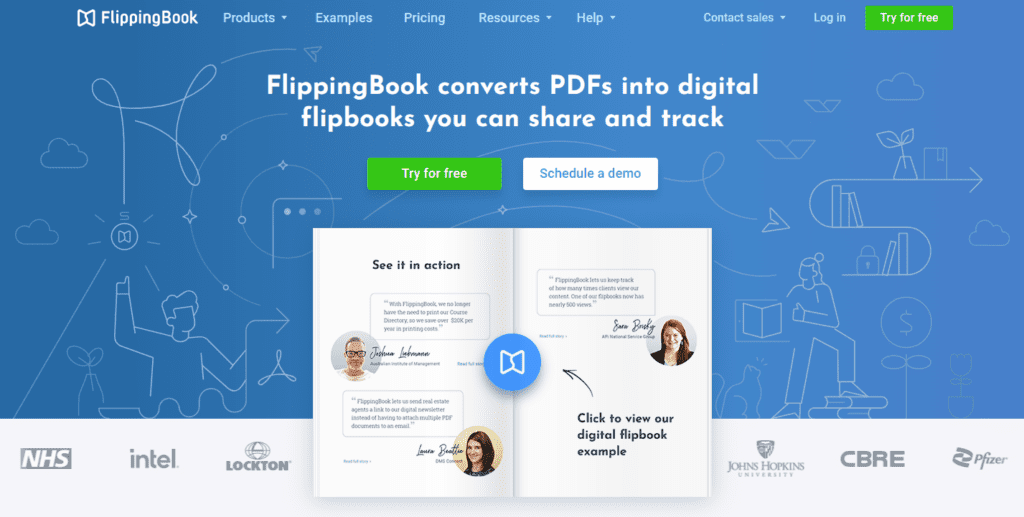 Similar to Issuu and Flipsnack, FlippingBook makes it easy to create digital magazines (called flipbooks) that you can share with your audience. FlippingBook offers sharing and embedding, content protection, document tracking, collaboration tools, and various sales and marketing features to help teams get the most out of their content.
8. Readz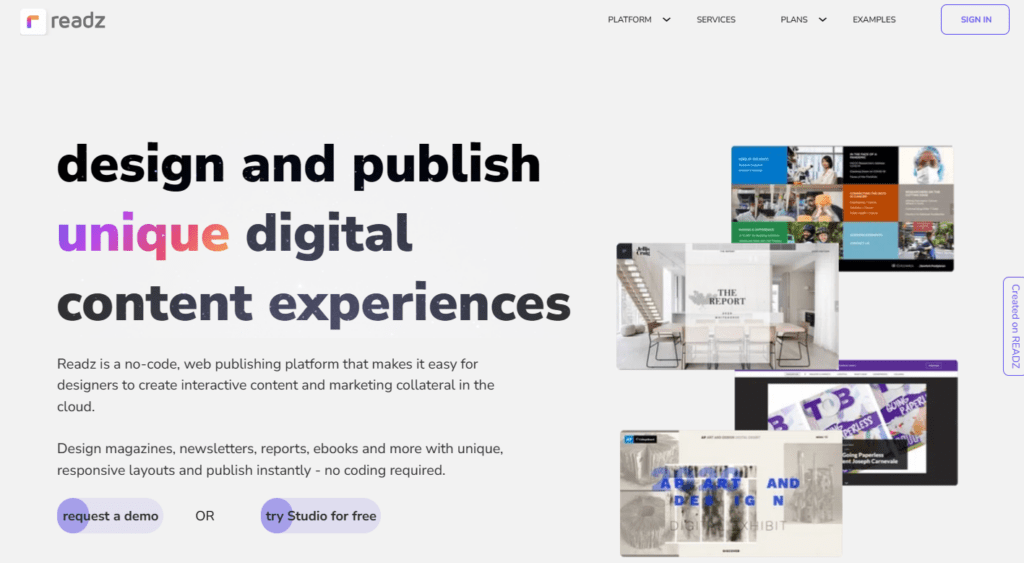 With Readz, you can create interactive content and marketing collateral like digital magazines, newsletters, reports, ebooks, etc. Unlike other platforms, Readz offers a design studio so you can be sure that your digital magazines are truly responsive (not just converted from a PDF).
9. Publitas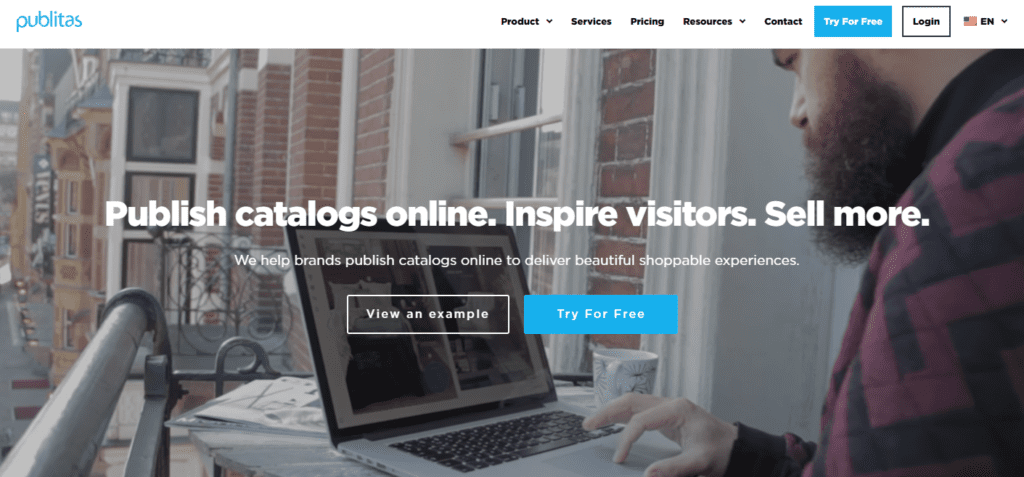 Publitas is designed for publishing shoppable catalogs online. You can also add digital magazine content to your catalog for a more immersive, richer experience. Draw readers in with your high-quality editorial and convert them into customers with your online catalog listings.
10. Twixl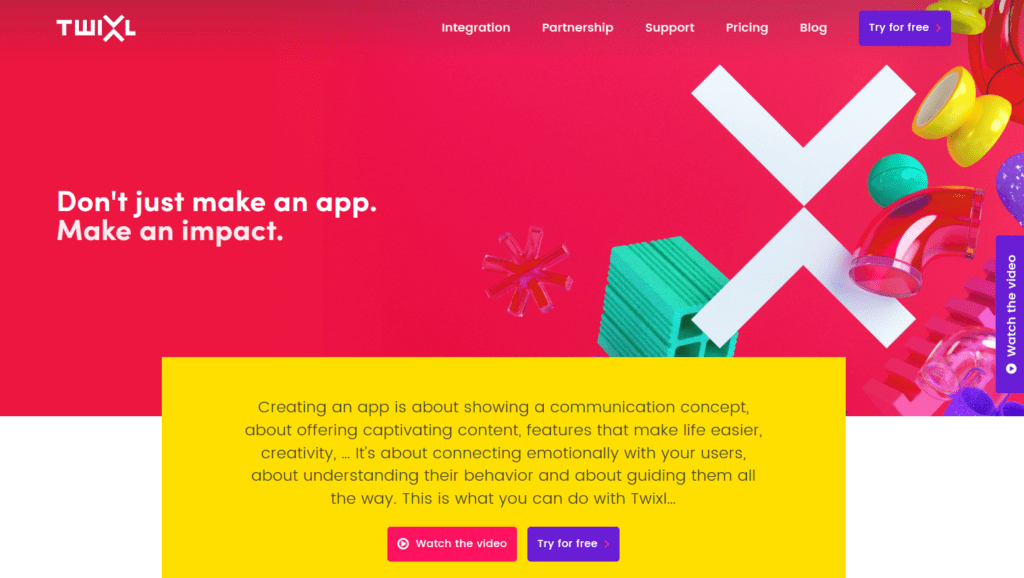 With Twixl, you can create your digital magazine app. The Adobe InDesign plugin easily transforms InDesign magazine files into mobile app content.  Use Twixl to launch your native magazine app for iOS or Android.
Digital magazines for readers
Now, let's dive into the best digital magazines for readers. Below, we list the most popular platforms and magazine apps.
11. Magzter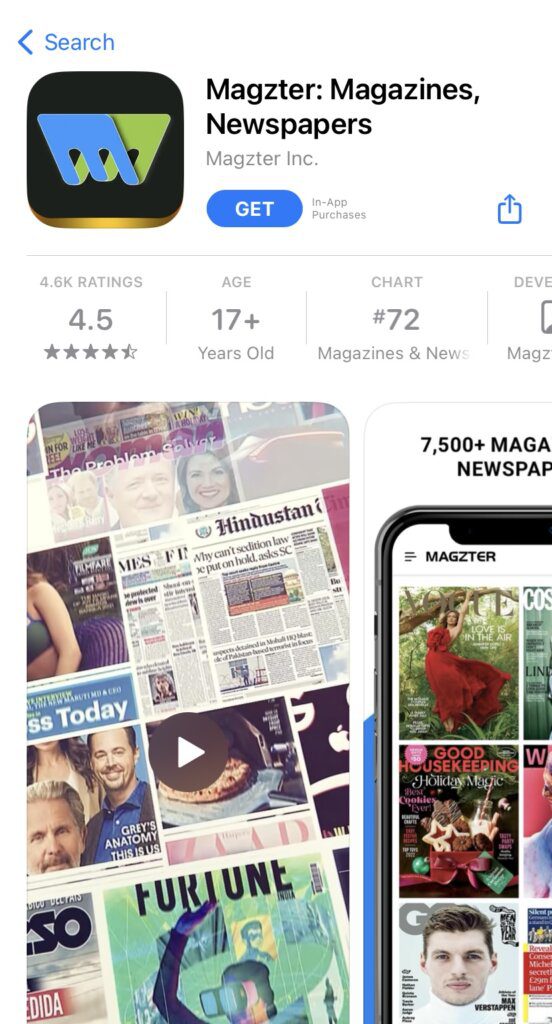 Magzter is a mobile app that offers a vast collection of magazines, newspapers, and other publications in a convenient and accessible format. With one subscription, you can get access to over 8,000 popular titles (including current issues and back issues).
Find Magzter on the App Store.
12. Apple News+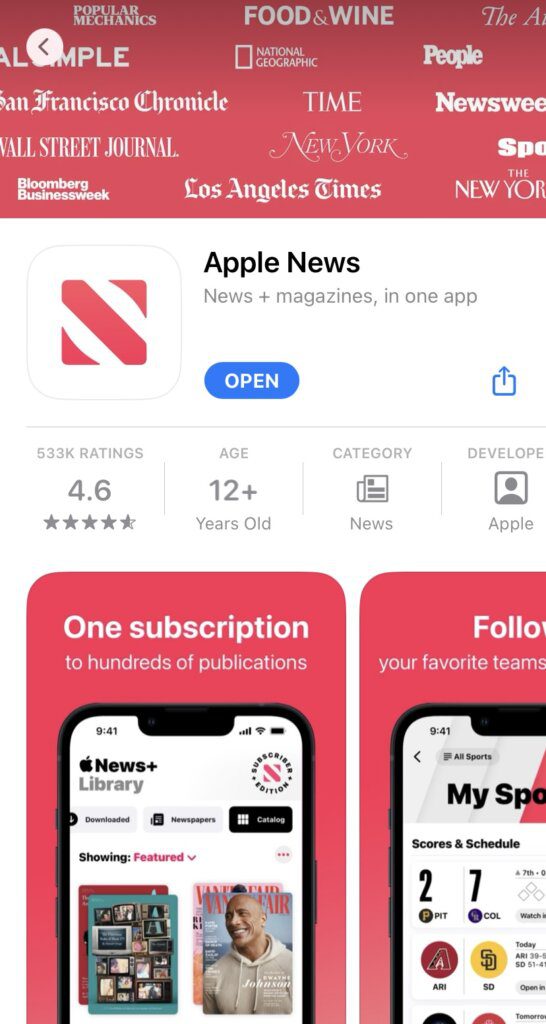 Apple News+ gives you hundreds of digital magazines and newspapers in one app, which is perfectly optimized for Apple devices. It promises a smooth reading experience and great content for just $9.99 per month.
Learn more about Apple News+ here.
13. PressReader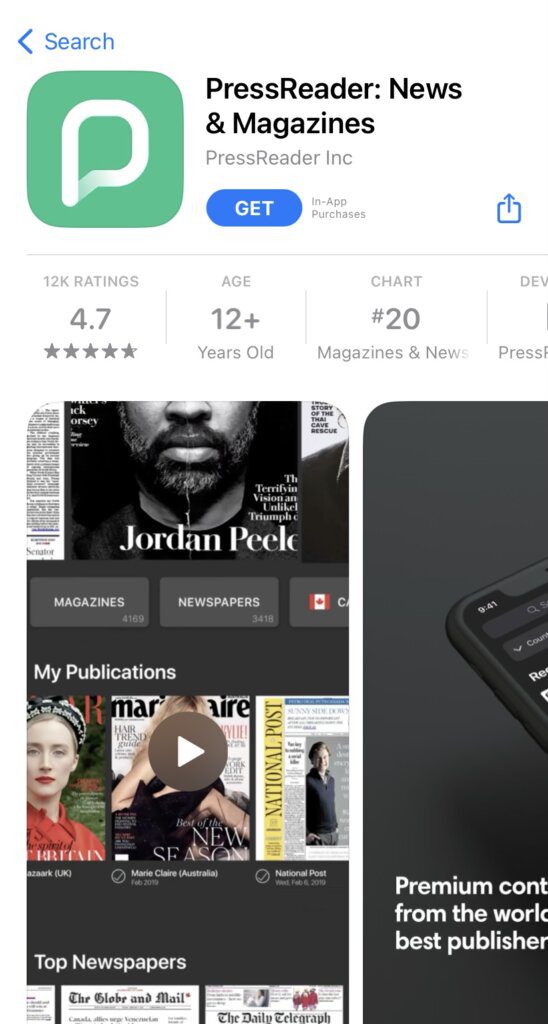 PressReader offers 7,000 digital magazines and newspapers within one app subscription. Notable publications available on PressReader include The Washington Post, The Guardian, National Post, Los Angeles Times, New York Post, The Globe and Mail, The Herald, USA Today, The Daily Telegraph, Chicago Tribune, The Philadelphia Inquirer, Forbes, Newsweek International, Vogue, Glamour, Cosmopolitan, GQ, Esquire, Variety, Q Magazine, Empire, Lonely Planet, Men's Health, Women's Health, PC Gamer, Popular Science, and many more.
Find PressReader on the App Store.
14. Readly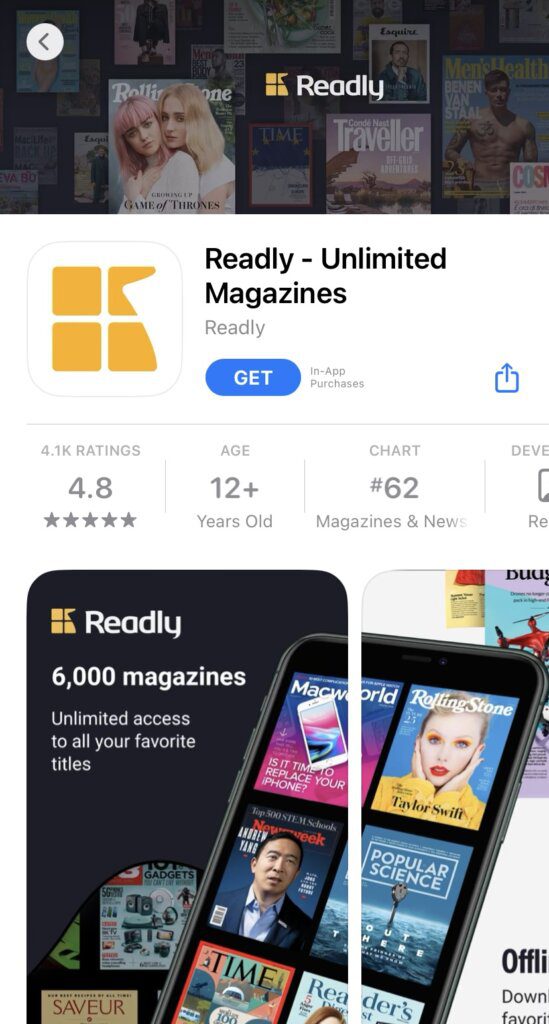 For a fixed monthly fee, Readly provides exceptional value, granting you unlimited access to a wide range of UK and international magazines, including back issues. You can share the app with your family on up to five devices, and the parental control feature ensures a safe reading experience for kids. Plus, you can download magazines and enjoy offline reading anytime, anywhere, even without an internet connection.
15. Flipboard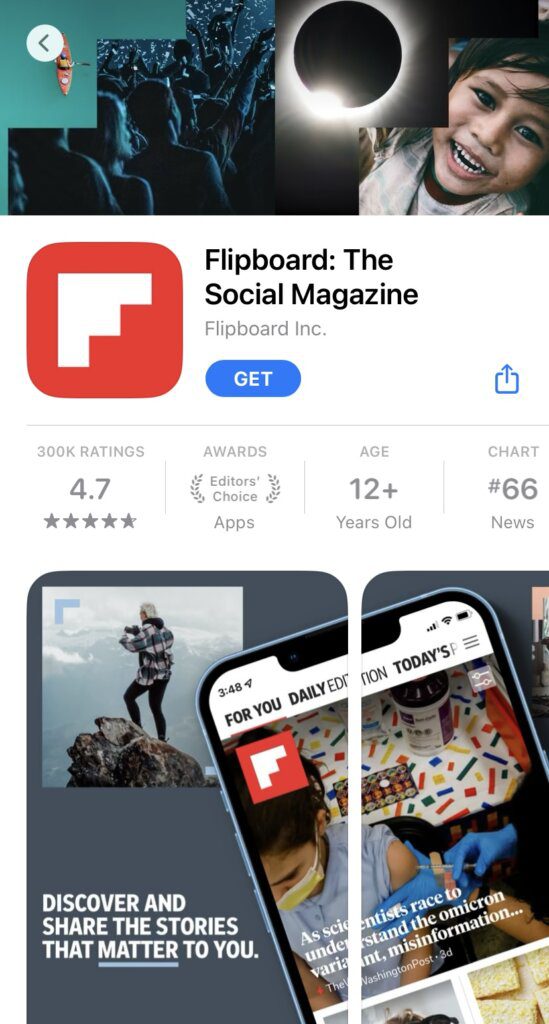 You can personalize Flipboard to get the exact content you care about. Follow topics such as business, health, tech, sports, cooking, travel, and more to stay up-to-date, explore your passions, and even discover new interests. Create your own Flipboard Magazine and collect the stories you love. With a simple tap of the + (plus) button on any story, you can add it to your personal magazine.
Find Flipboard on the App Store.
16. People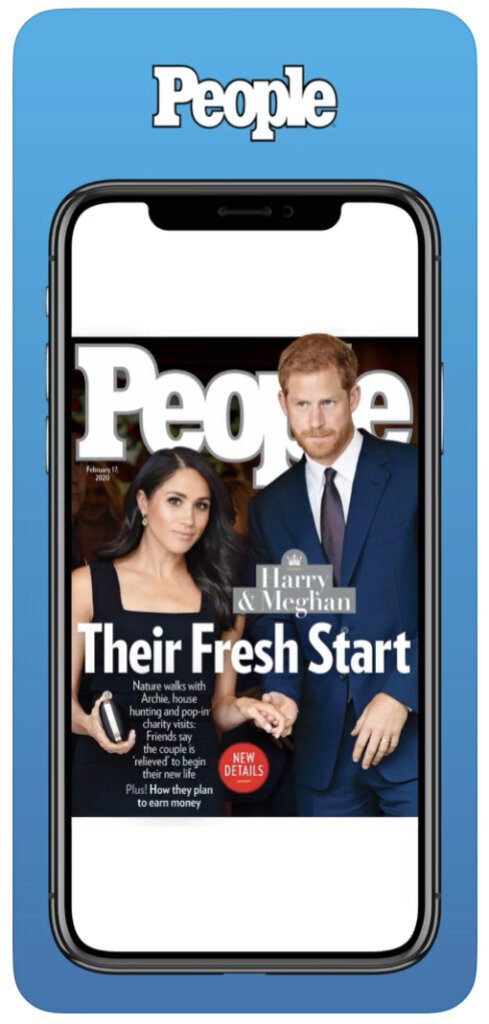 People Magazine provides everything you need to stay up-to-date with the latest pop culture trends and the latest happenings in Hollywood. The mobile app gives you access to current weekly issues, and you can purchase back issues at an additional fee.
17. TIME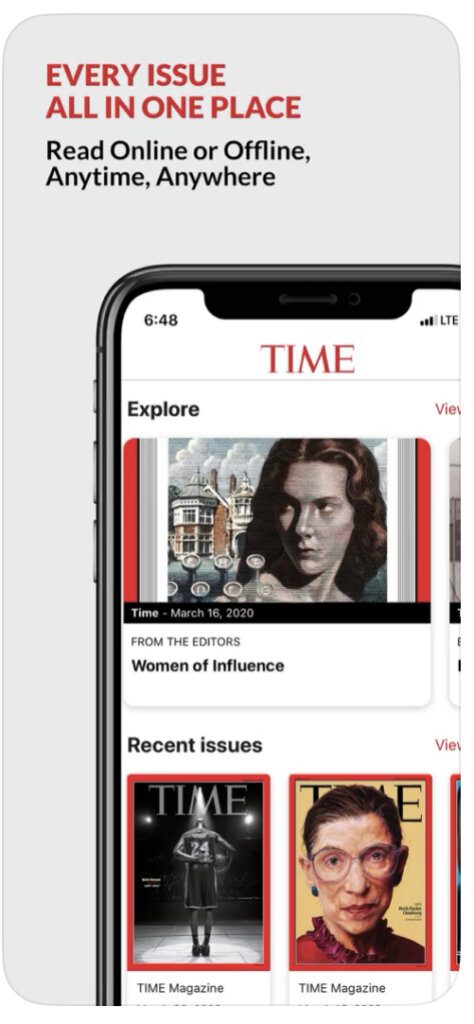 TIME is another popular digital magazine that offers a high-quality app where you can read content online or offline. TIME is known for covering global issues and offering eye-opening photography.
18. Fast Company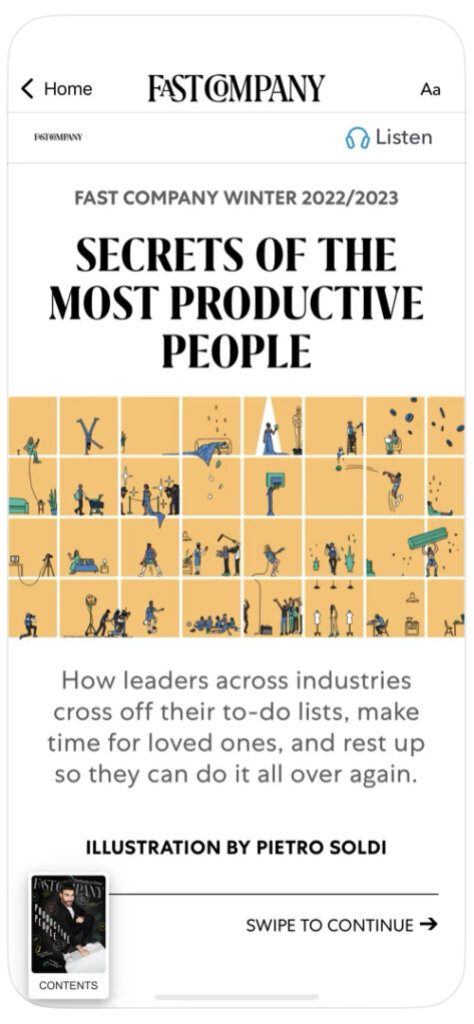 Fast Company's editorial focus is on innovation in technology, leadership, creativity, and design. The digital magazine version gives you access to all new issues as they're published as well as the entire back issue archive.
Find Fast Company on the App Store.
19. Inc.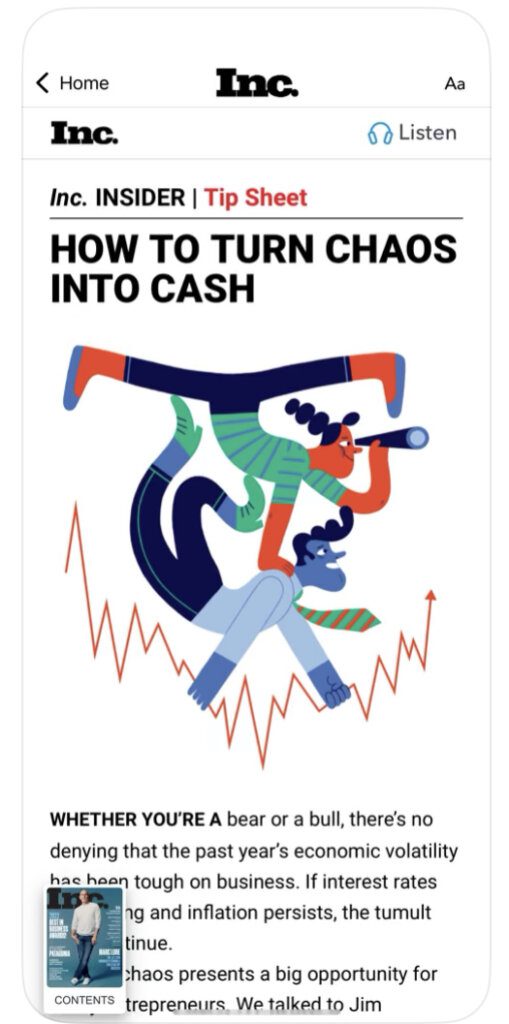 Inc. covers entrepreneurship, investing, leadership, and innovation to help entrepreneurs grow their companies faster. With profiles on successful entrepreneurs and real-life case studies, there's always something new to learn.
20. Sports Illustrated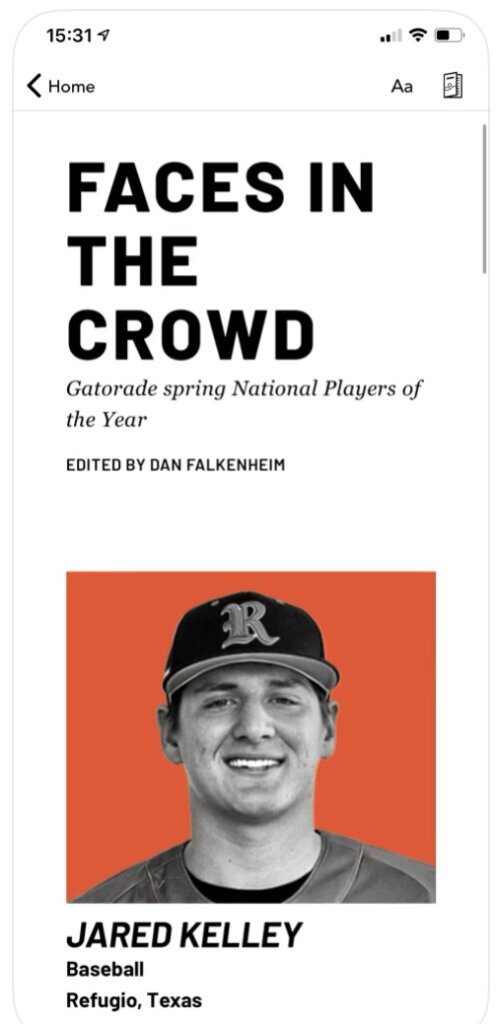 The most trusted name in sports, Sports Illustrated offers coverage of current events and profiles on well-known and emerging athletes.
Find Sports Illustrated on the App Store.
No matter what app you choose, digital magazines should be
To learn more about creating high-quality, mobile-optimized digital magazines, check out eMagazines.