Article Audio
Top-tier audio for digital magazines
We turn text into lifelike speech by leveraging Neural Text-to-Speech systems to create natural-sounding human audio that keeps your subscribers engaged. 
Let's talk
Hear the quality
Magazine subscribers love our article audio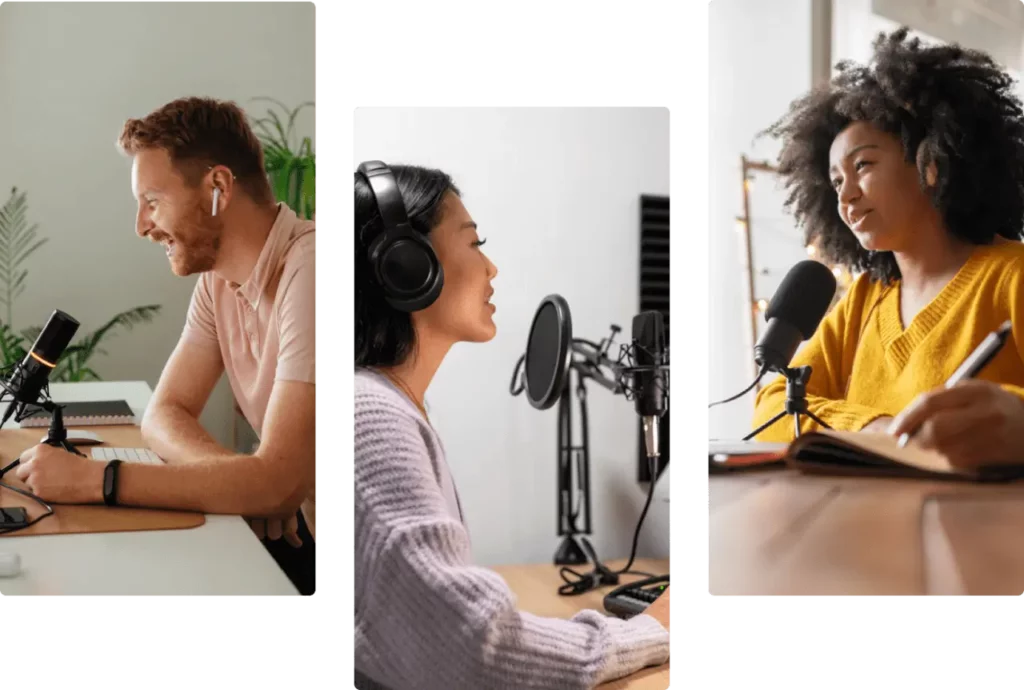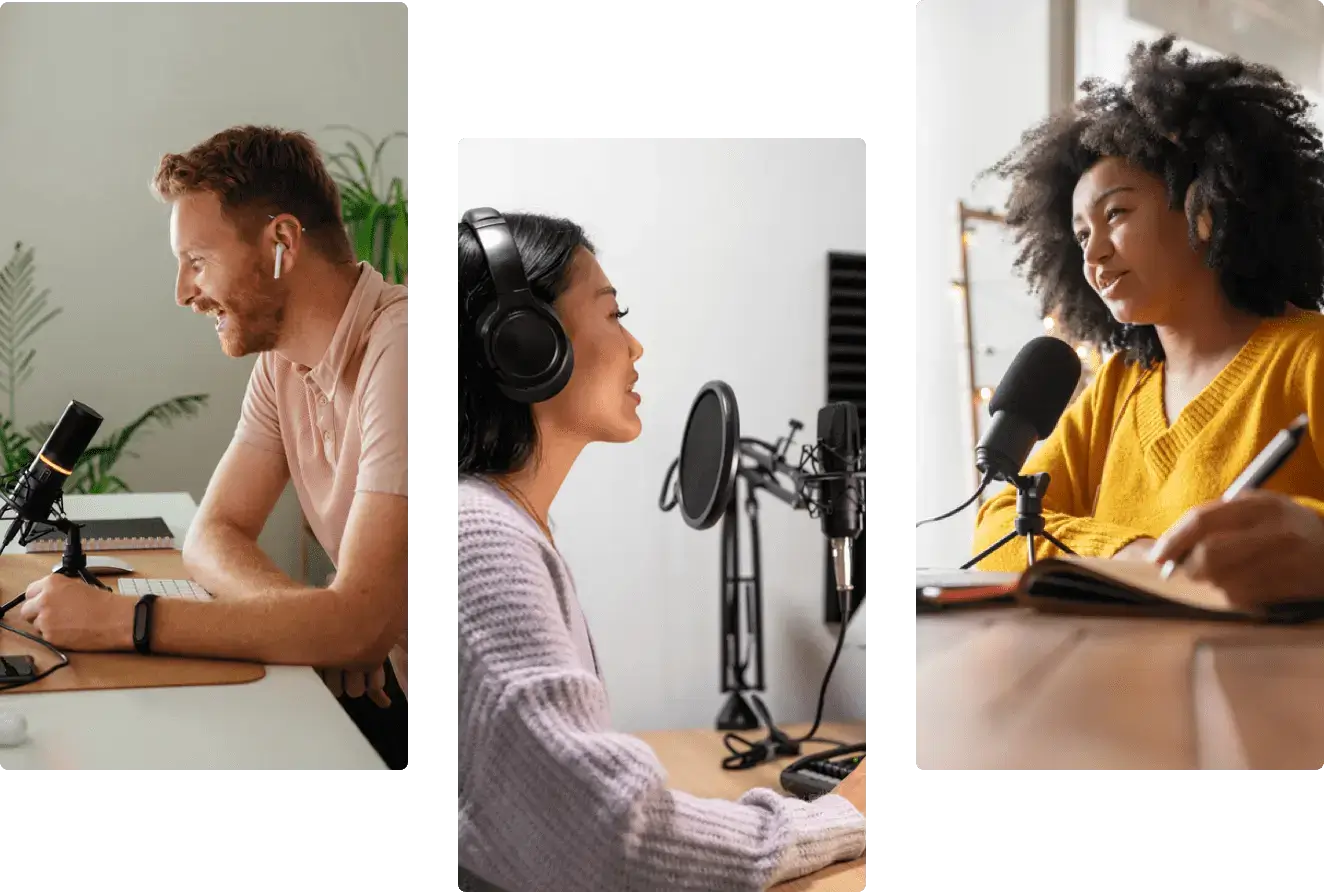 Based on real voices—choose your favorite
Make your subscribers happy with audio that sounds as natural as possible. Pick a voice that reflects your brand, and we will spin up the full article audio for you.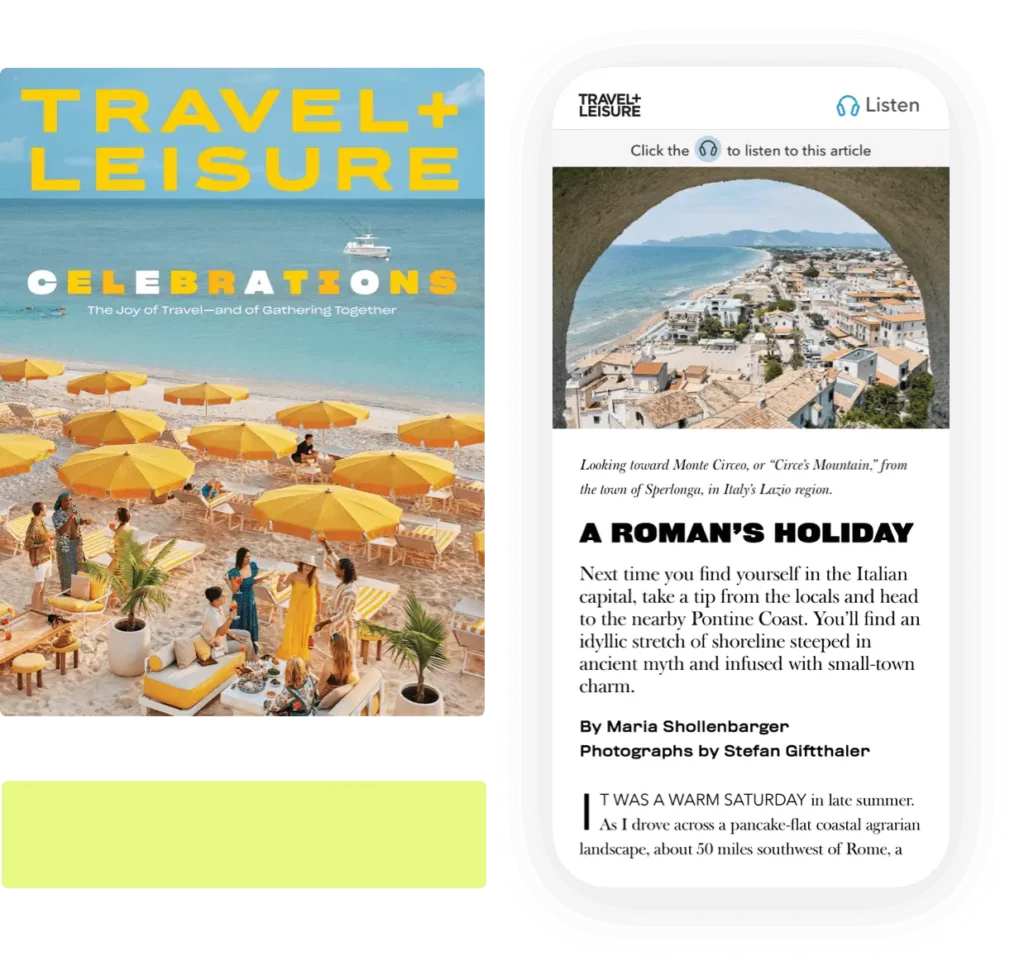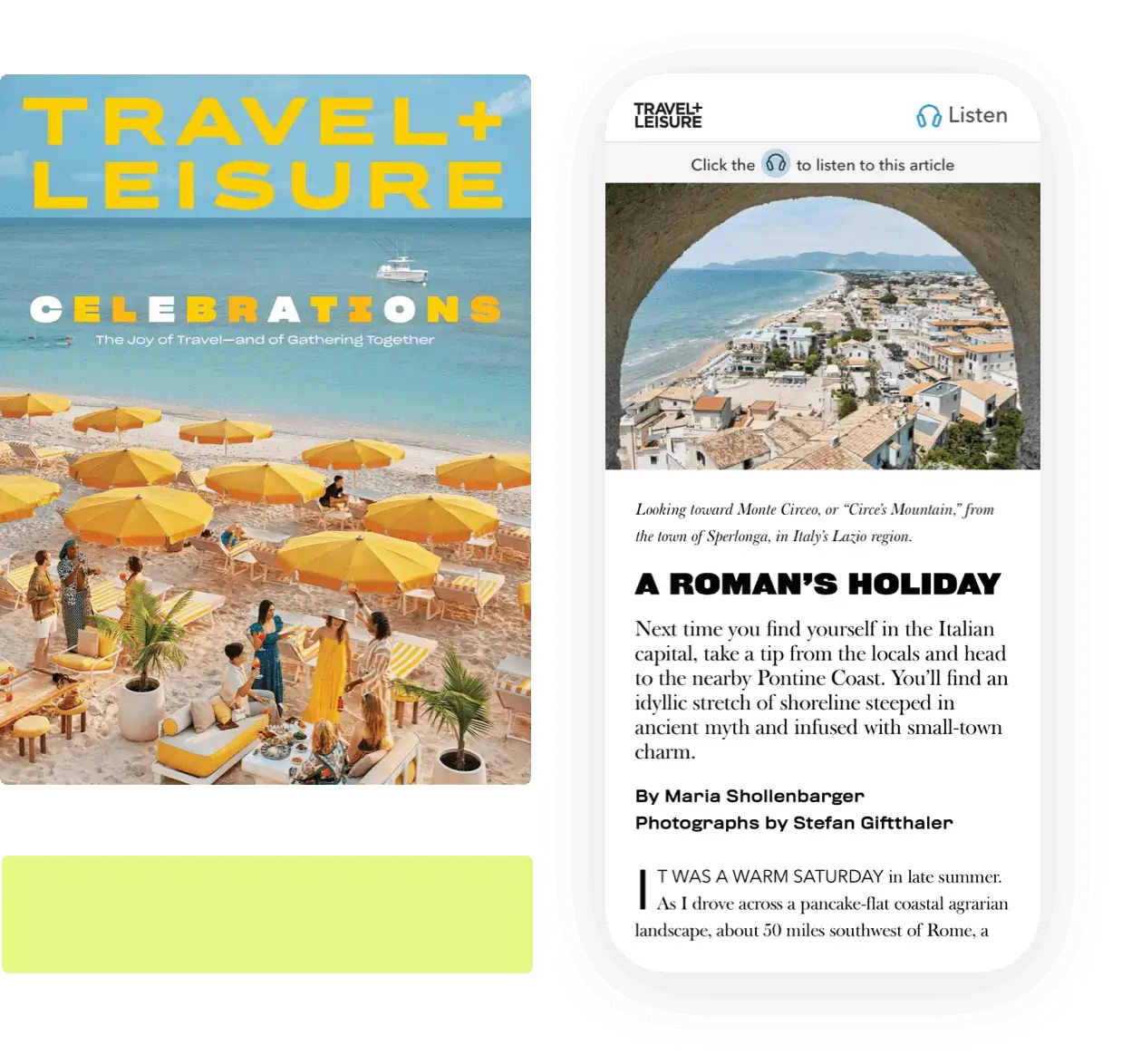 For digital magazines and websites
Work with us to add article audio to your digital edition, your website content, or both. Audio content is an excellent way to improve accessibility and convenience.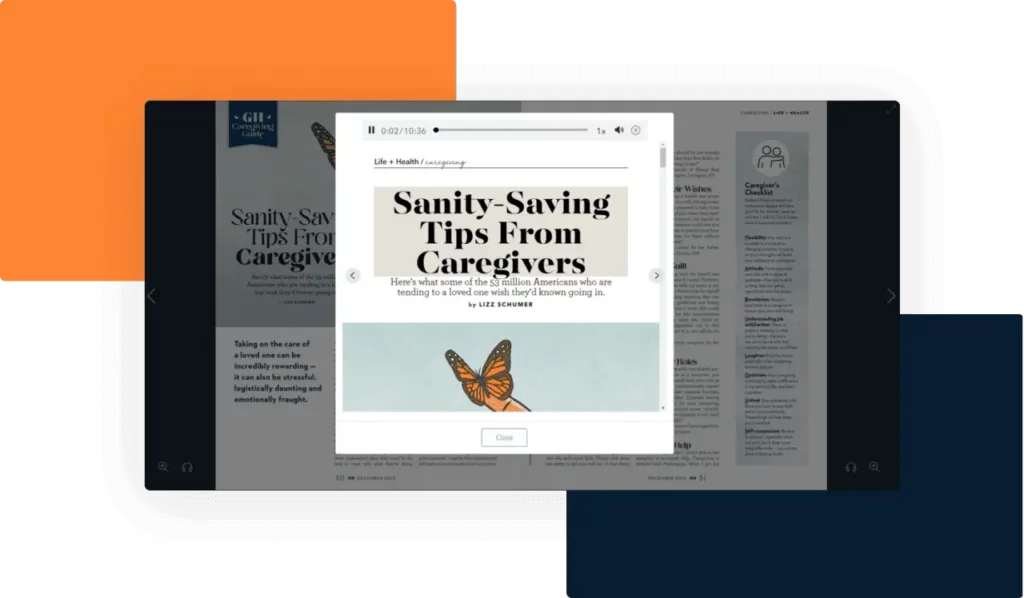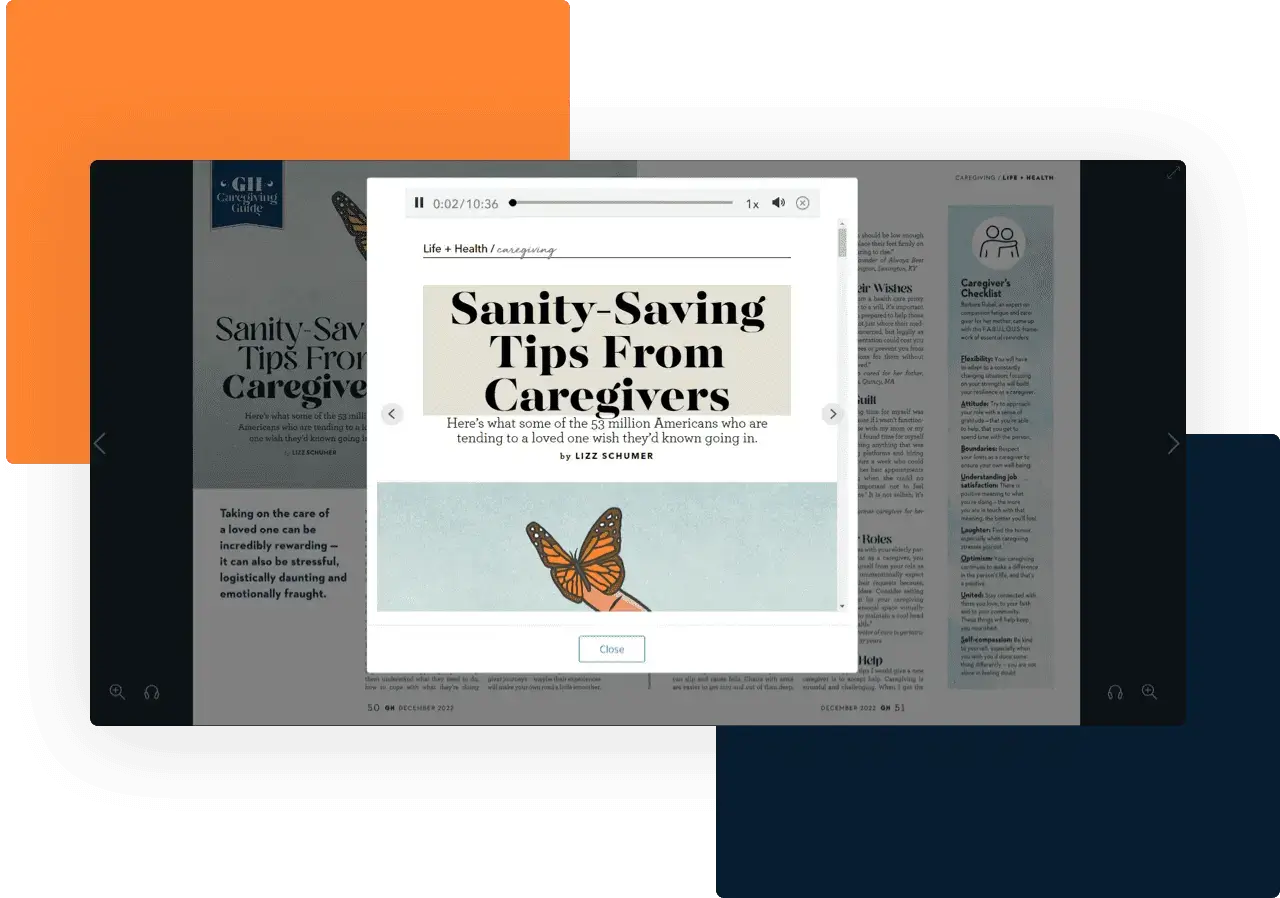 Managed for you
Just give us the PDF file for your magazine and we'll turn it into a beautiful digital edition with audio for every article. Or, we'll give you a line of code to drop on your website and we'll automatically transform your website articles into lifelike audio stories.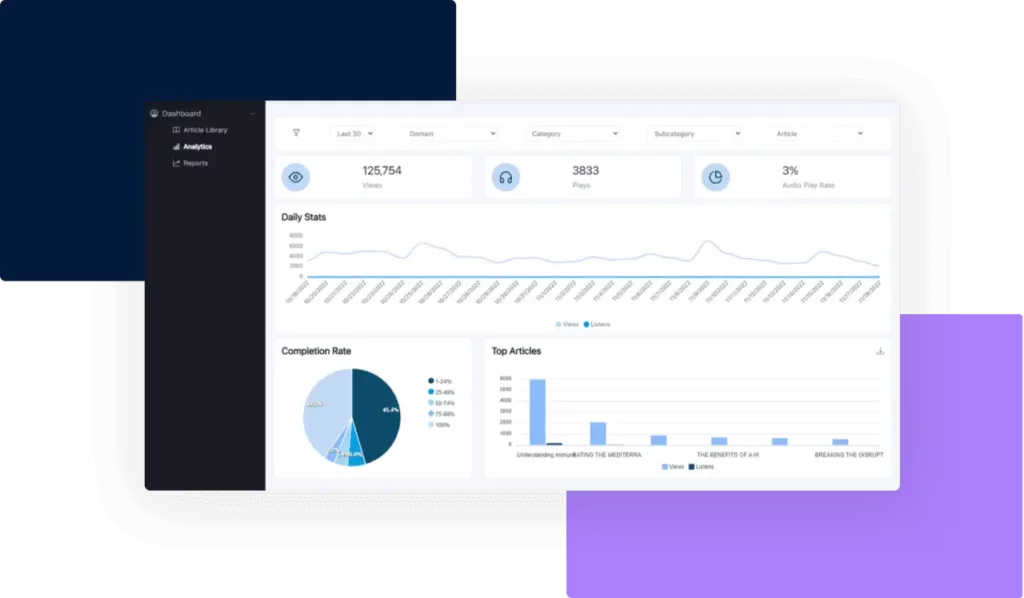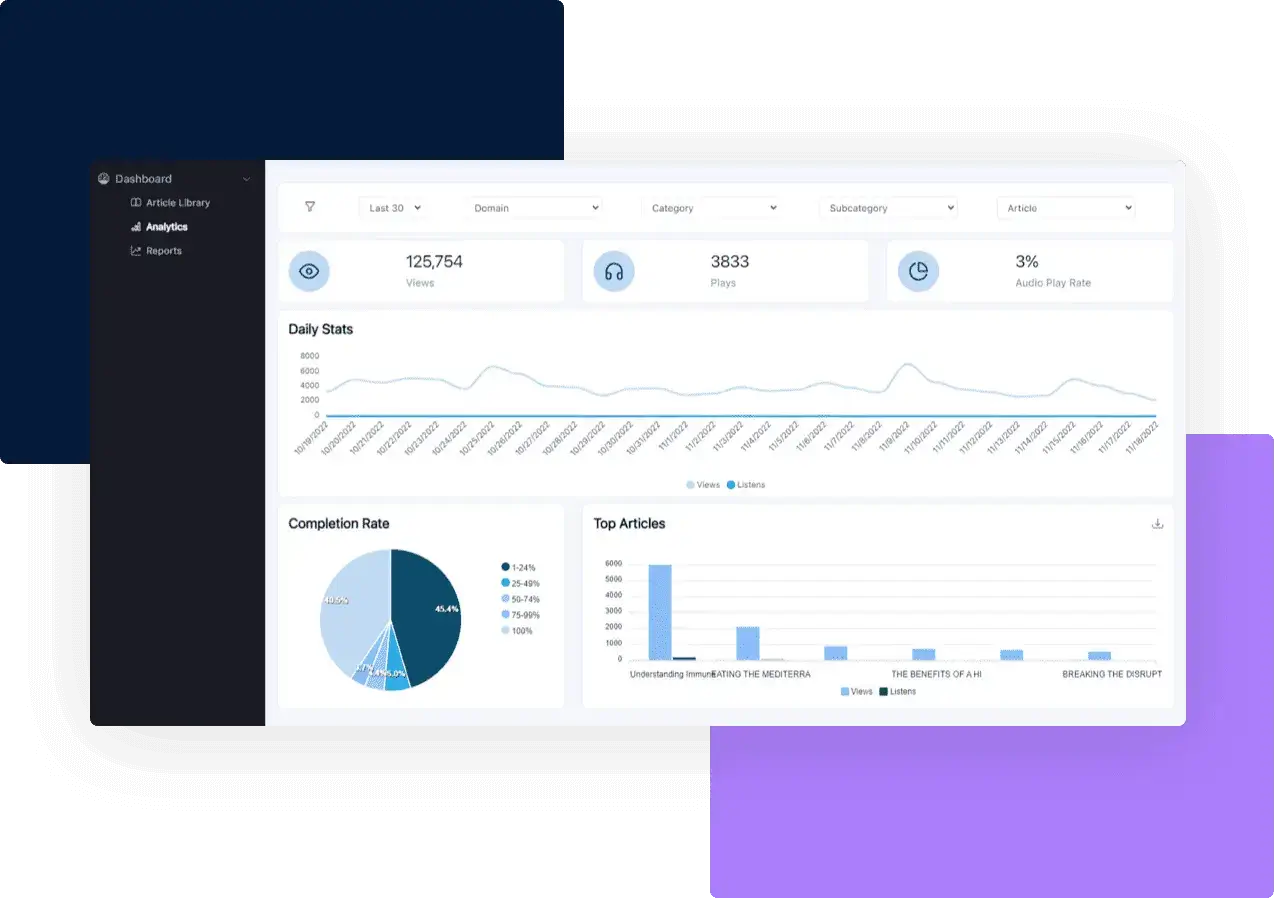 Audio analytics and reporting
You'll receive monthly and by-issue stats on audio engagement. 50% of users that click play on article audio with eMagazines listen to in its entirety. Consider this proof of the quality you'll be able to see for yourself when you analyze your own reports.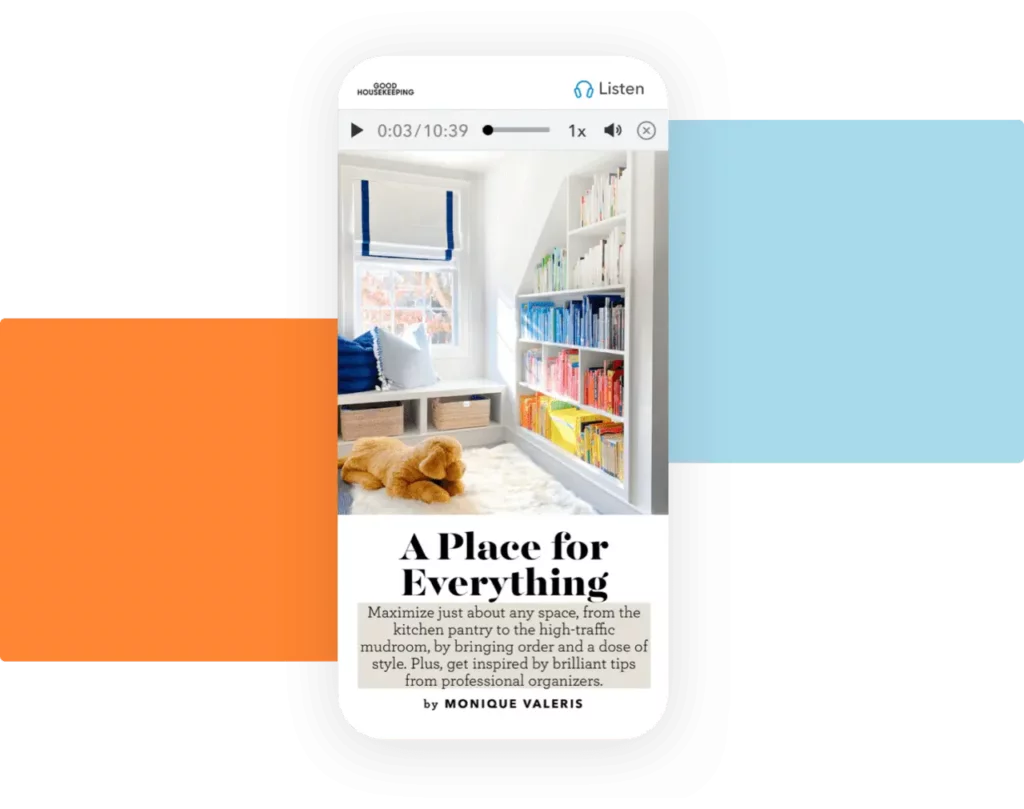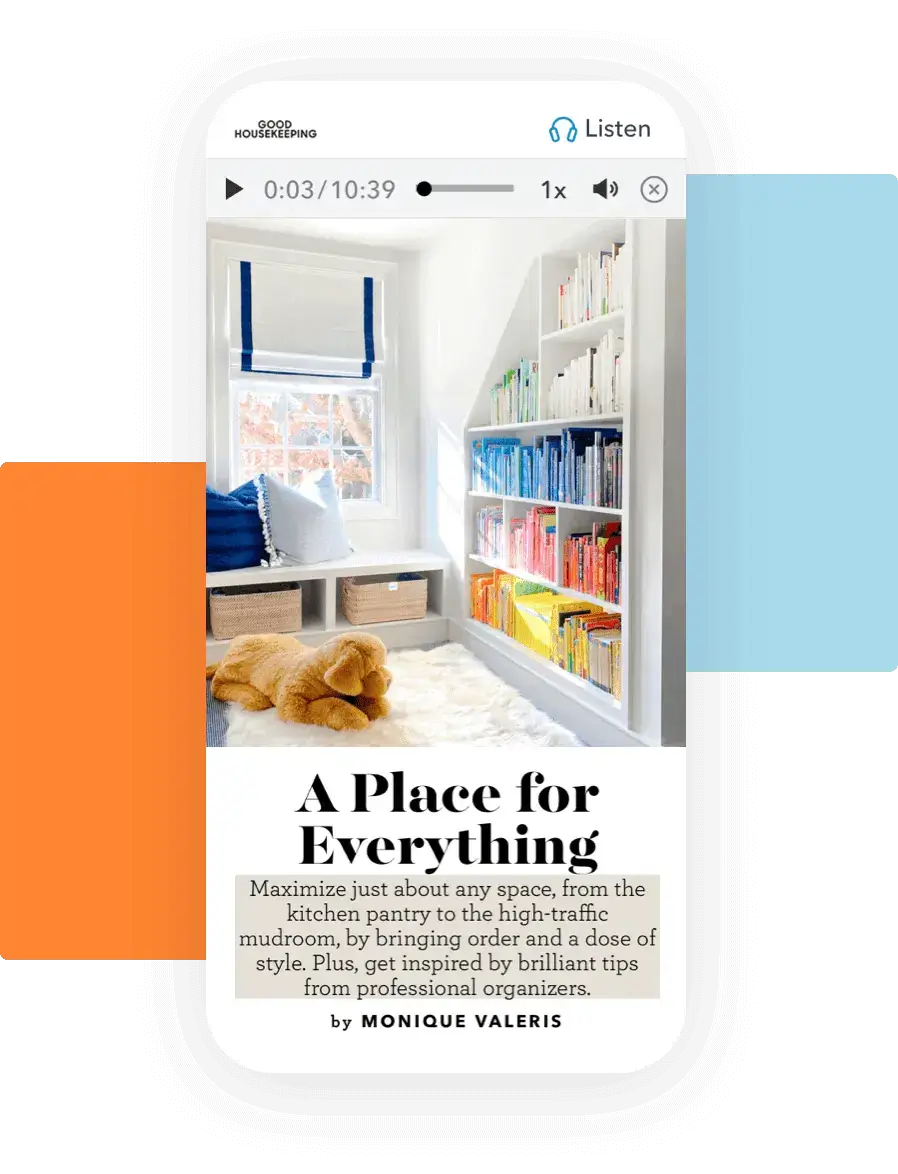 Auto-Scroll with Highlighting
The page scrolls and text is highlighted while audio plays so users get the full picture and ads are always visible.
"eMagazines accelerates us so quickly and gets us up to speed with what our readers want. "

Tim O'Brien