Services designed to amplify your premium content
eMagazines helps publishers with digital editions, delivery, back issue access, and Apple News+ formatting
Let's talk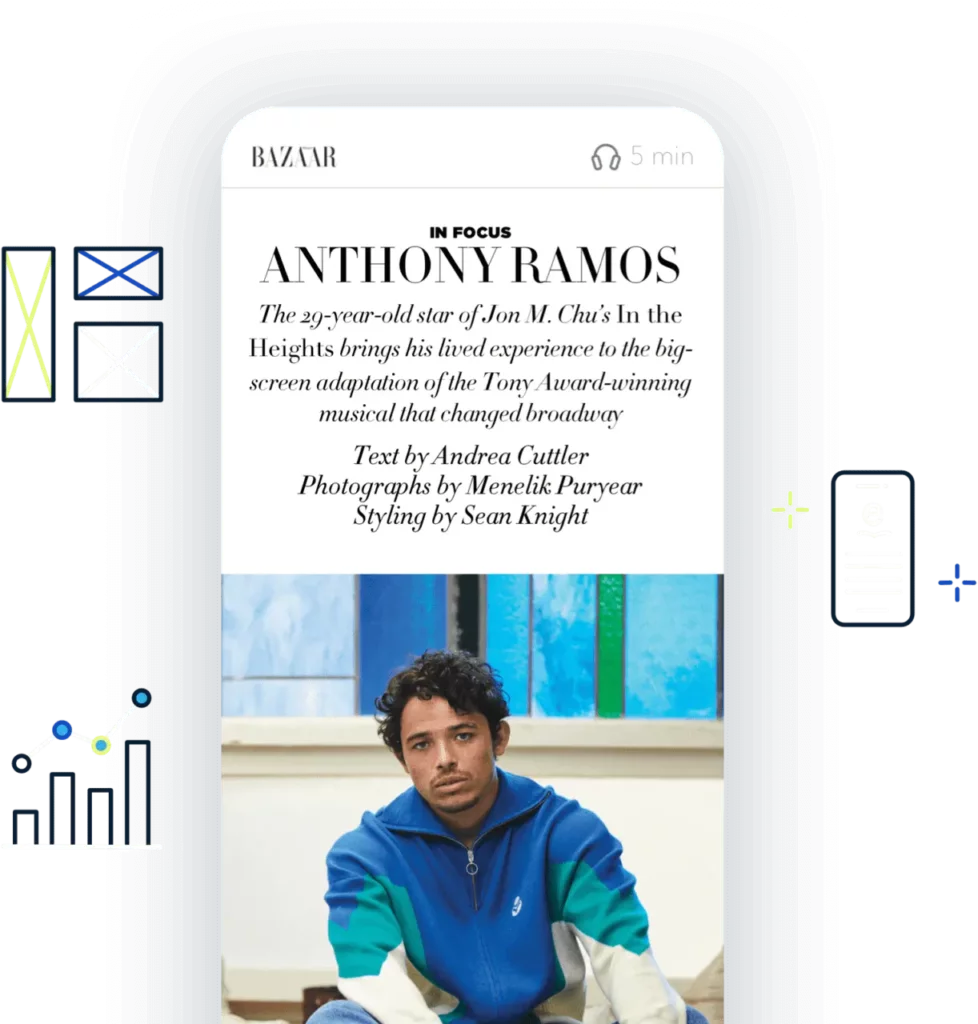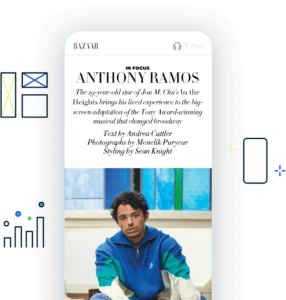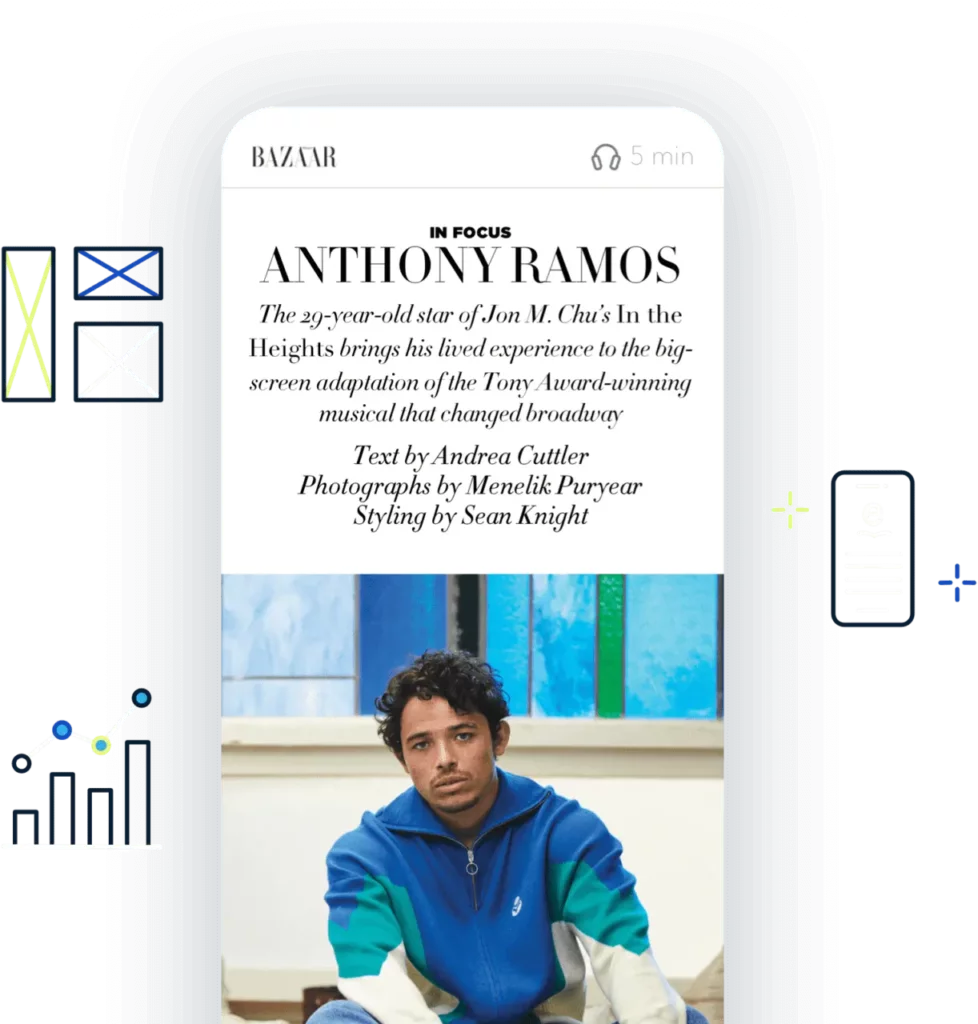 SOLUTIONS
Beautiful digital magazines and the services that support them
Partner with eMagazines on your digital edition, subscriber delivery, article audio, and more.
"I am very impressed with what the team at eMagazines have built. The look and feel of the mobile reading experience is gorgeous!"
"eMagazines is a joy to work with and is a true partner. They do a great job transforming our magazines from PDFs to the format needed to publish on Apple News+ and they enable us to offer a seamless mobile-ready digital offering to our own subscribers."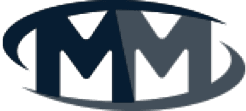 Jason Pomerantz
Vice President,
Madavor Media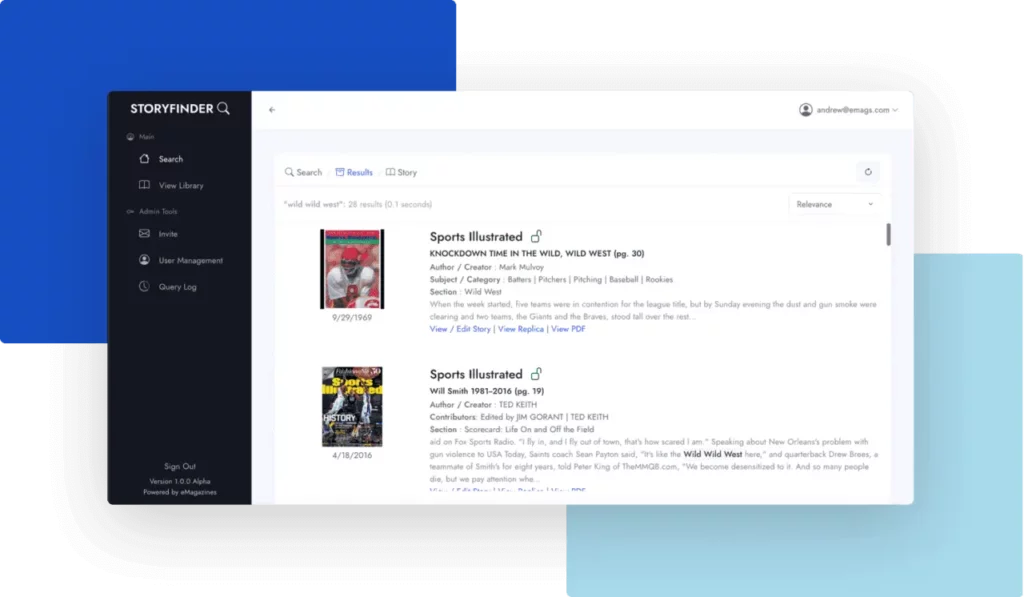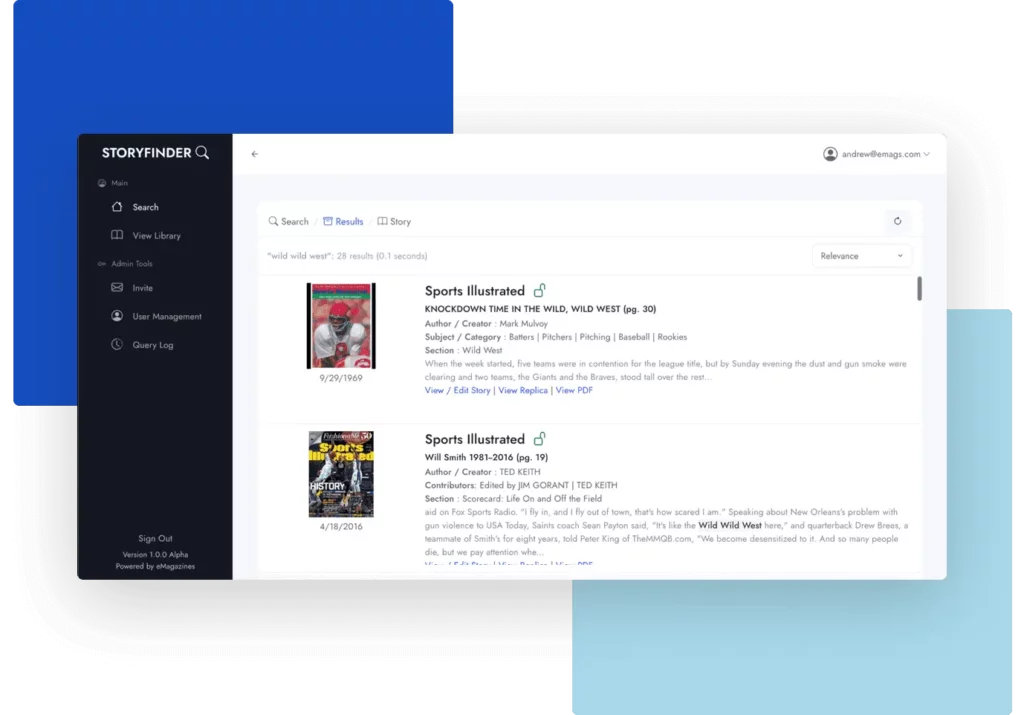 PLUS
StoryFinder, the issue repository for publishers
With StoryFinder, you can internally store and track your massive catalog of back issues so you can repurpose your best content and achieve new revenue streams.
Find out more
"eMagazines' responsiveness, attention to detail, and overall forward-looking approach have been a revenue-generating asset to Sports Illustrated. I look forward to maintaining and expanding our partnership with them."

Don Stone
Director of Print Production,
Sports Illustrated