Digital magazines with growth built-in
Readers love us for our beautiful digital editions. Publishers love us for our fully managed services. Partners love us for licensing premium content.
Get In Touch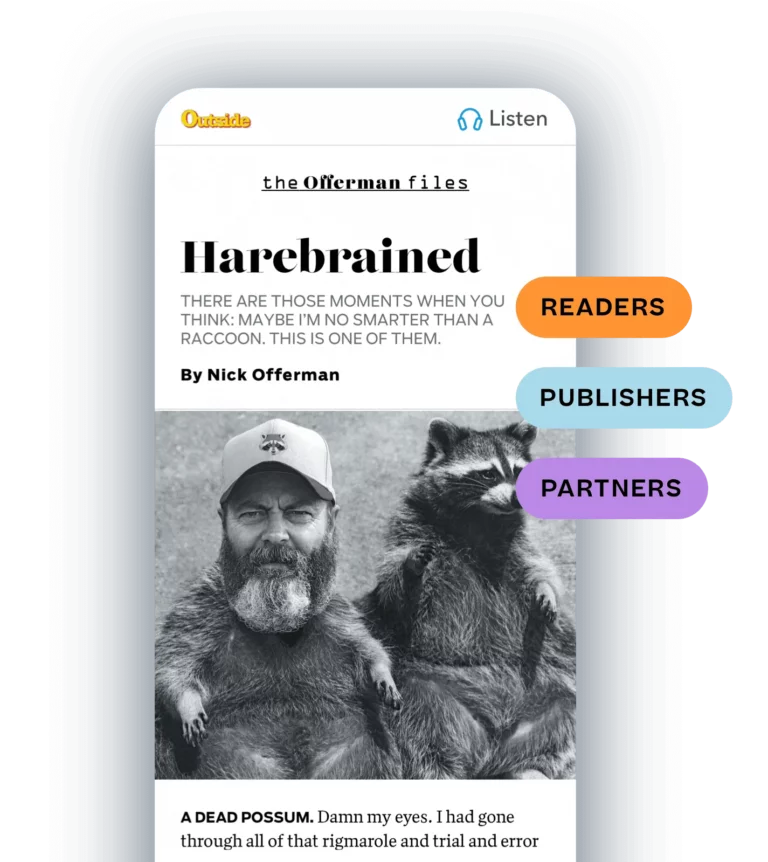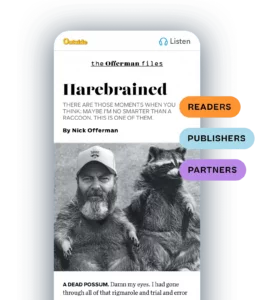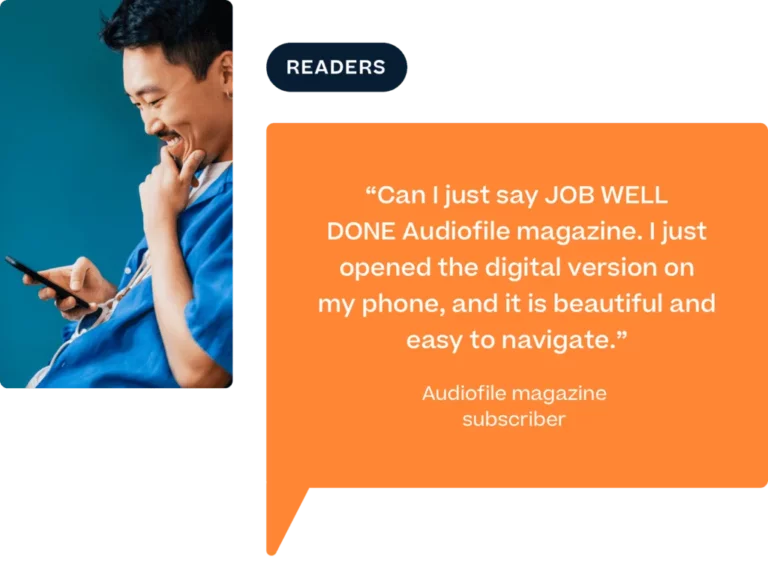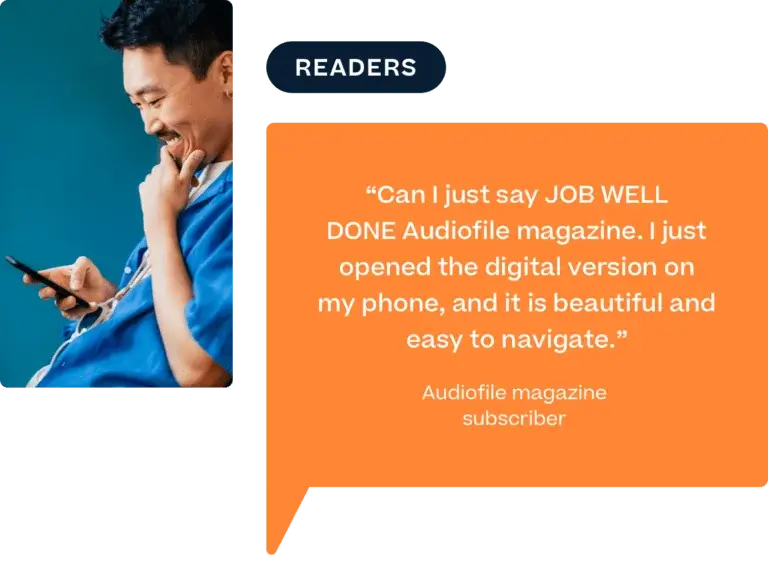 FOR READERS
Deliver an incredible reader experience
It all starts with a great reader experience. You will feel good working with eMagazines because everything we do is in service of the reader. Check out a digital edition powered by eMagazines and you'll see the difference for yourself.
Learn more about eMagazines for readers
FOR PUBLISHERS
Partner with the experts for better ROI
Produce a best-in-class mobile version of your magazine, deliver them to subscribers, publish content to Apple News+, set up landing pages to sell digital and print, and more. Everything we offer is turn-key and requires no coding from your team.
Learn more about eMagazines for publishers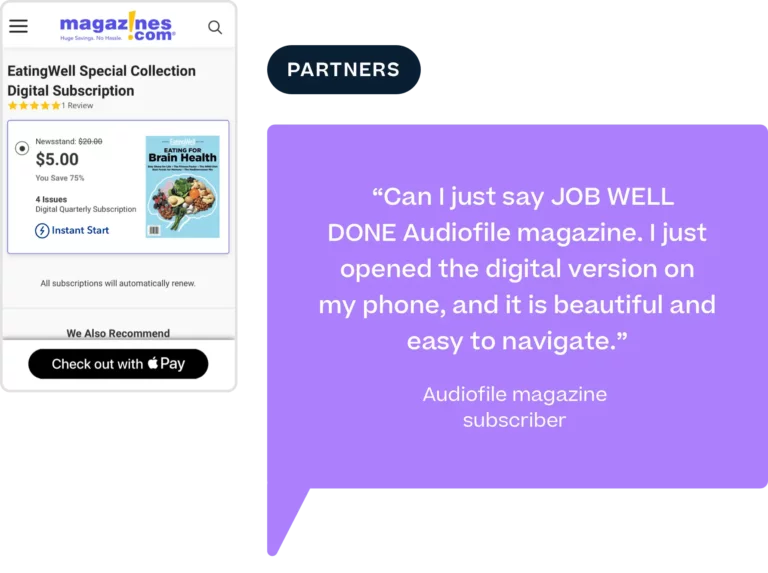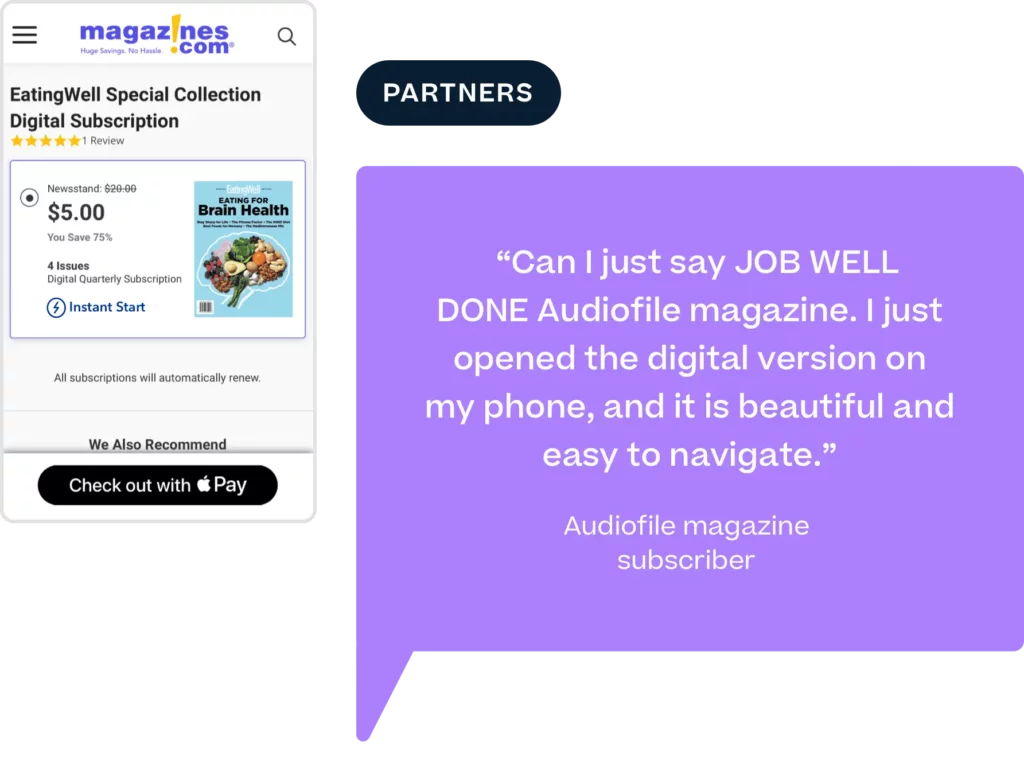 FOR PARTNERS
Source the best digital magazines
License popular titles like Sports Illustrated, People, Time, Bloomberg, and Rolling Stone for your airline, waiting room, library , or retail location. Join our network of distribution partners.
Learn more about eMagazines for partners