What a fun evening – in the Friendly Confines of Wrigley Field – this was for the eMags team. Although the Cubs lost to the Pirates, we enjoyed some peanuts and Cracker Jack … just like the song says.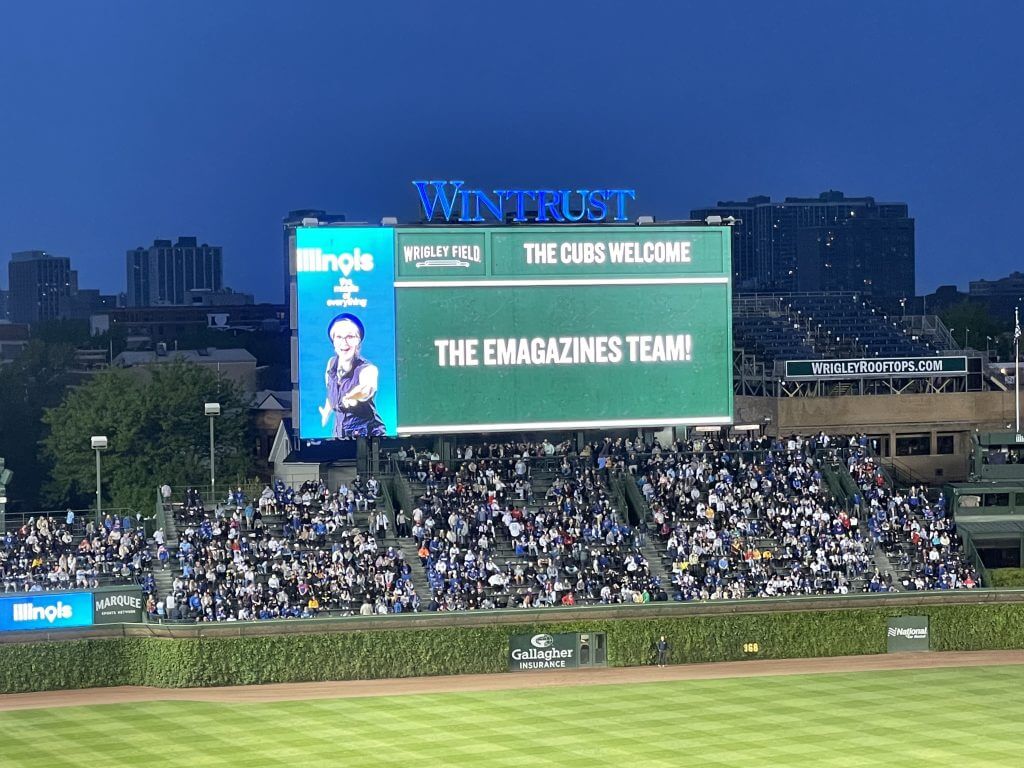 This Cubs game was part of a two-day team building conference with 14 eMags team members from around the U.S. 
While we discussed such business topics as client outreach, product development, and industry trends, our main 
focus was about being together – face to face – in Chicago and having fun.
After all that has happened during the past two years, this was a much-needed opportunity to get together. We'll surely do it again.