73% of Americans over 12 have listened to online audio content in the past month, and 74% of those listeners have incorporated online audio into their daily lives.
Audio articles are one of the top formats for audio content. They make it easy for your audience to consume content while preparing for their day, cooking, driving…you name it.
In this guide, we show you how to create audio articles. Plus, we offer a list of the top platforms you can use for AI text-to-speech to create high-quality audio articles in minutes.
The benefits of audio articles
Here are the top reasons to invest in audio content for your digital magazine or online news site:
More accessible – With audio articles, you can meet the needs of deaf and hearing-impaired people and ensure that you're keeping up with government recommendations and corporate policies for accessibility.
Reach readers on the go – You can capture and retain readers who prefer to listen to content when traveling or going about their busy days.
Improve website UX and rankings – With audio articles, you can make your website content more media-rich and improve your time on site metrics. This increases your chances of ranking in Google and other search engines for every article you publish.
How to create audio articles
Below, we'll look into three different ways that you can generate audio content for your articles:
Voice recordings
AI voice generation
AI voice generation within your digital publishing platform
1. Voice recordings
Time to create: Slow
The first way is to use human voice actors to read the article content aloud in a recording studio (or at home in a quiet space) and add the audio file to your content.
Pros: With this method, you get a real human voice with all of the emotions and imperfections. This can be the right fit for premium articles or opinion pieces where you want the author to lend their voice.
Cons: This is an incredibly time-consuming and expensive way to. With some publishers creating dozens of articles daily, it's just not feasible.
2. AI voice generation
Time to create: Fast
The next option is to use software that offers AI voice generation and text-to-speech. You should be able to select an AI voice, upload your text document, and generate an audio file. You can then embed that audio file at the top of the online article so website visitors can easily access the audio option.
Pros: With this method, you get great audio content in minutes. You can use a variety of AI voices to keep things interesting or choose one for brand consistency.
Cons: AI audio has advanced greatly in the past few years, so you don't have to worry about the content sounding robotic. In terms of audio quality, there aren't really any cons. The cons with this method are more to do with production. You'll need to upload each article individually manually, generate the audio file, download it, then upload it to your CMS. This can be time-consuming. The third method (described below) offers a fix for this issue.
3. AI voice generation within your digital publishing platform
Time to create: Fastest
You can use magazine software that enables your digital content and helps you generate article audio within a single platform. Fpr example, with eMagazines, you can create the mobile edition of your magazine and automatically add audio files to every article in a single click. And with BeyondWords, you can use their audio CMS or WordPress plugin to streamline your workflow.
Pros: You not only save time on audio generation but on content production as well. There's no need to upload or download files, as the text-to-speech capabilities are embedded in the publishing solution.
Cons: Depending on the digital magazine software or CMS you use, this option may not be available. (But you might consider switching platforms to gain this capability.)
7 best solutions for generating article audio
Ready to start publishing audio versions of your articles? Check out these different solutions.
1. eMagazines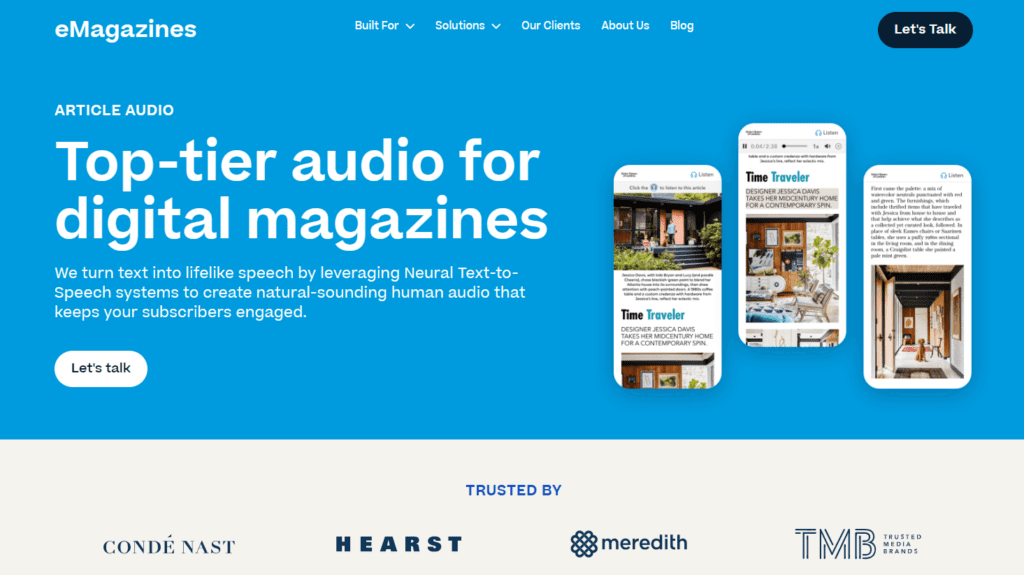 With eMagazines, you can create an easy-to-read, single-column mobile edition of your print magazine and instantly and automatically add audio versions for every article. The AI is based on real voices, and there are plenty of options to choose from. Our high-quality AI audio generator not only saves you time on recording audio, but streamlines your publishing workflow. Learn more about our article audio feature.
2. BeyondWords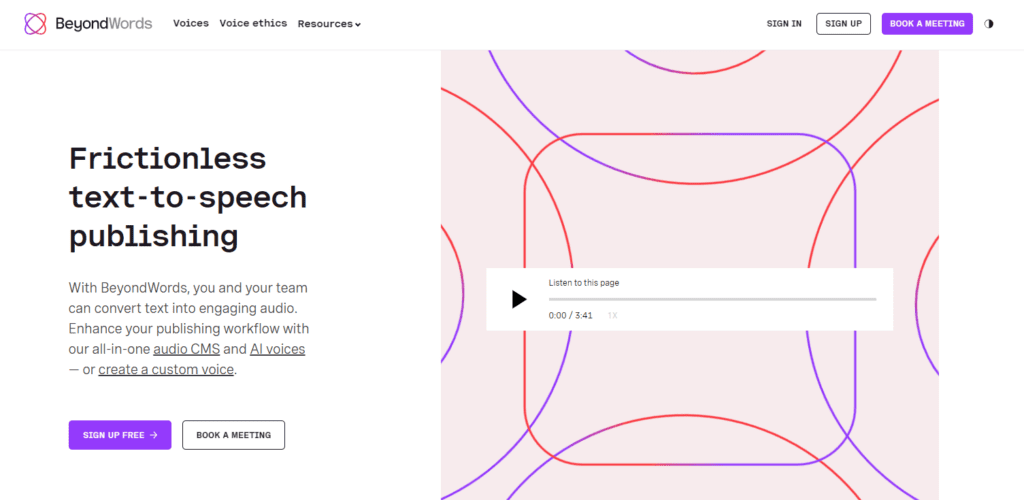 BeyondWords is a text-to-speech app that works great for news sites and blogs. Their audio CMS, plugins, and API offer plenty of ways to automatically add audio to your online articles.
3. Trinity Audio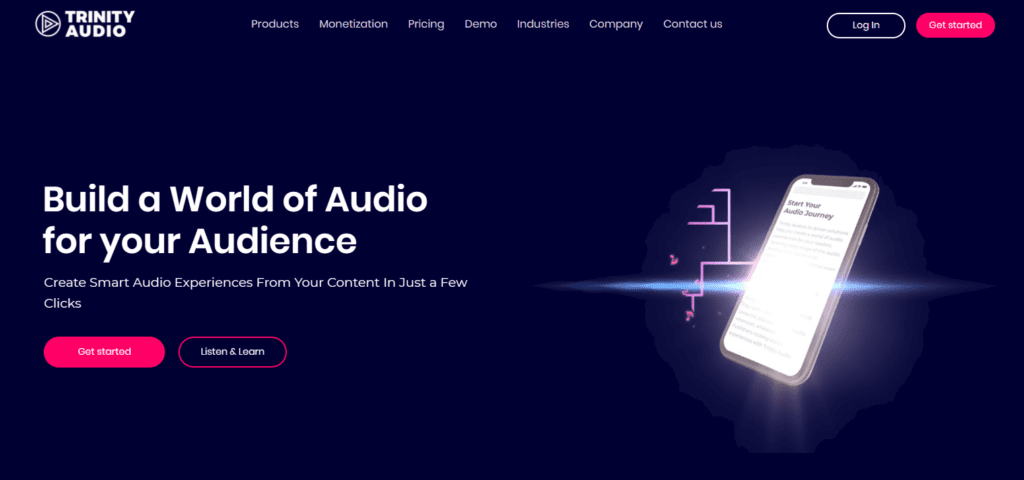 With Trinity Audio, you can convert all of your articles into audio content. You can also create interactive audio-first content experiences.
4. Speechify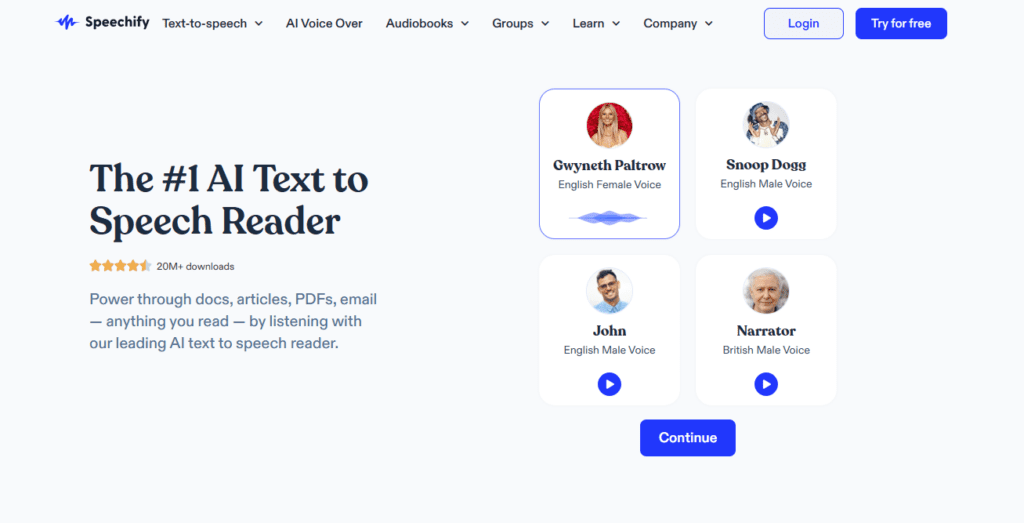 Speechify is an AI text reader that isn't specific to the publishing industry. It can be used to generate audio articles, UX audio, and other customer experiences.
5. Murf.ai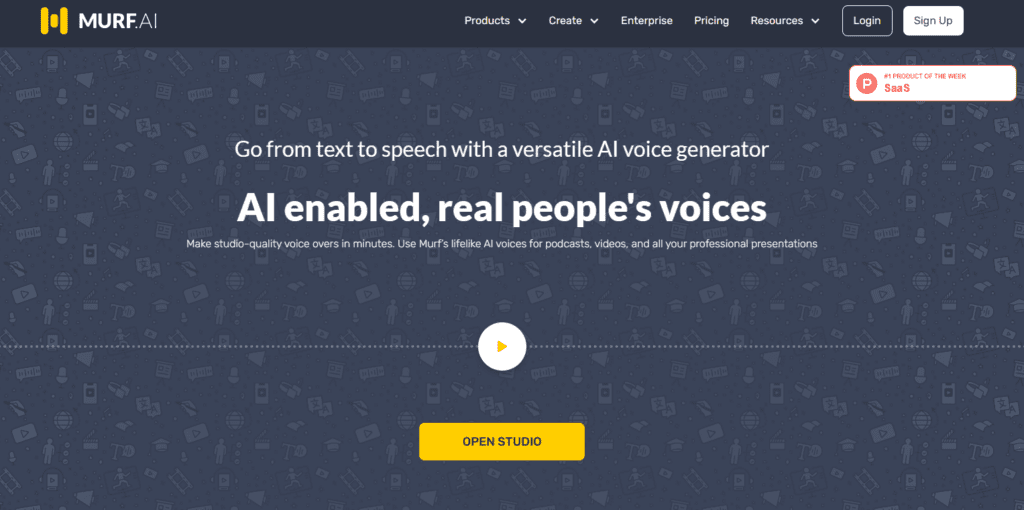 Murf.ai is an AI voice generator that offers voice cloning. This is great for media companies that want to produce audio content using the voice of their founder, influencers, or other personal brands.
6. PlayHT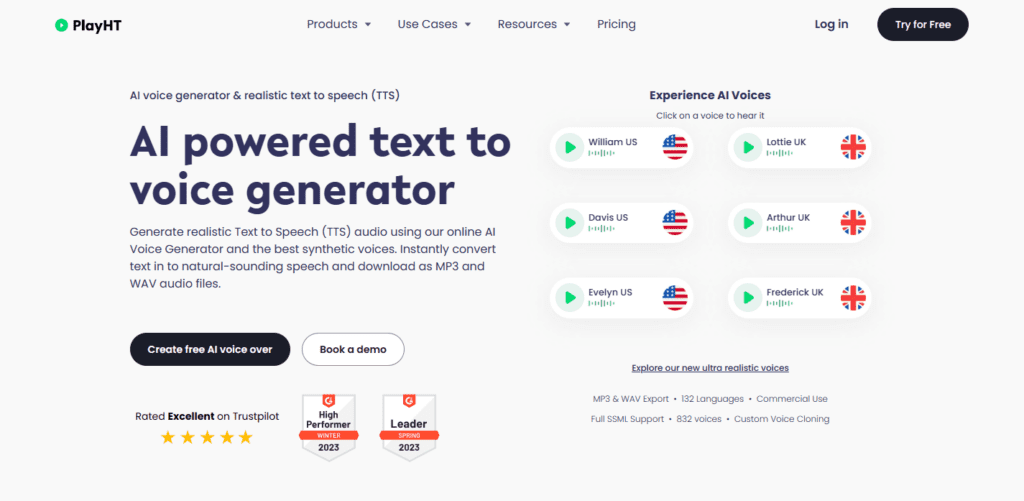 PlayHT is a great option if you're looking to support multi-language content. They offer 800 voices in 130 languages. The platform also offers voice cloning, similar to Murf.ai.
7. WellSaid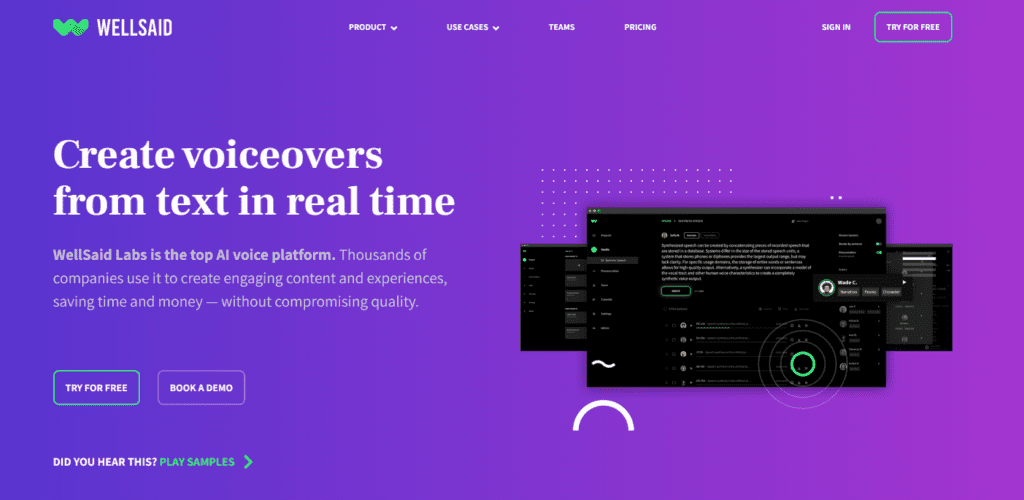 With WellSaid, you can quickly create AI voiceovers for articles, corporate training, digital products, and other online experiences.
eMagazines offers the software and services you need to create the best digital content. Learn more about our article audio generation and premium mobile magazines.